There was a time when I would have followed you to the ends of the earth -
from
On Silent Wings
by Tina Turner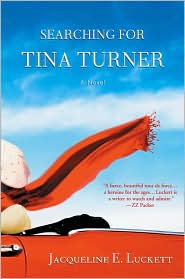 Lena Spencer wakes up on the other side of fifty and realizes that she's unhappy with her life. The wife of the next CEO of a prominent corporation and the mother of two, this is not the life she signed up for. Her oldest returned home from college with a slight drug addiction, while her disgruntled high school daughter has changed her name.
When Lena's husband Randall began working his way up the corporate ladder, Lena agreed to leave her job to become a stay at home mother and the consummate hostess. Her hiatus from her career was only intended to be temporary, but her family has convinced her that her place is in the home. Though she's tried to approach the subject of returning to work, or at least renewing her passion for photography, Randall continues to brush her off.
Lena finally reaches her breaking point when she begins to suspect her husband is having an affair with his co-worker. Using Tina Turner's autobiography,
I, Tina
, as inspiration, Lena sets off on a journey to rediscover herself and her passion for living. In an adventure that takes her from Oakland, California to the south of France, she discovers that Tina doesn't have a thing on her.
There were so many times in this book when I found myself shaking my head in frustration with the way Lena allowed herself to be treated by her husband and her kids. I felt like she gave away her power to all of them and received nothing in return. At one point her son's therapist tells her that her son questions her value. She has made life so easy for all of them that they come to expect her to continue doing whatever it is that she does for them without ever taking into account that may want something different from herself. When she finally expresses that she does, they all resent her for it and place blame for everything that has gone wrong on her shoulders. I know that this is just a book, but I also know that there are a lot of women in real life that are living this same existence.
So today's question is, what is your value? Whether it's your value to your family, your job, yourself, where does your value lie?
What did you like about this book?
There are a lot of books written for the under 30 crowd and the light fluff crowd, this isn't one of them. That's not to say that the book is super serious, it's just grown folks lit. The author is unafraid to approach issues that any woman of a certain age might find herself in. I appreciate the straightforward way she chooses to deal with them.
What didn't you like about this book?
The ending was pretty abrupt and I felt just a little let down. It doesn't take away from my overall enjoyment of the book, but I would have been happier with a different ending.
What could the author do to improve this book?
I wouldn't necessarily call it an improvement, but I could easily see the potential for future books about a few of the characters in this book. I'd love to read more about Lena's sister and best friend.
312pp
Published January 2010
Theme:
On Silent Wings
by Tina Turner