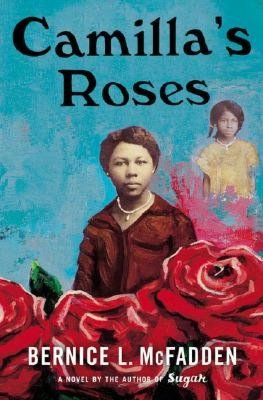 From the outside looking in, Camilla Rose has everything - a good looking husband, a beautiful daughter, a successful career and a nice home. If you googled 'living the American dream,' there would probably be a picture of her front and center. But it's all a facade that's slowly, but surely crumbling.
Before you're able to dive too deep into Camilla's issues, Bernice McFadden takes us back a few generations. All of the women in Camilla's family have the middle name Rose, and Velma and Maggie are no exception. Raised in the South, the beautiful, but dimwitted Maggie, and the homely Velma move north for better lives. When tragedy leaves the beautiful Maggie disfigured, she moves in with Velma and her husband and becomes a constant presence in the lives of their children. And while it's true that Maggie doesn't see as well as she used to, she misses absolutely nothing.
Audrey Rose is Velma's baby girl and she has such a promising future. Then she meets Lloyd and suddenly the future is not so bright. Succumbing to pressure, Audrey throws everything away and leaves her own baby girl, Camilla to be raised by Velma and Maggie. In a house that's already running over with countless cousins, all left behind by their own parents, Camilla is just another mouth to feed. She's determined to be different though.
As we watch Camilla grow up, it becomes obvious that she's working to distance herself from this family and this life that she didn't ask for. So it's no surprise that she sheds her skin and her loved ones the moment she leaves for college and she's perfectly content to keep living in a world without them until she realizes that they're what she's been missing and they're what she needs the most.
I read this a number of years ago and remembered it being good, but I went back and listened to it and was blown away. The narrator breathed life into the story and made it absolutely unforgettable, so much so that I'm tempted to go back and listen to everything McFadden has written.
224 pp
Listening time: 6 hours, 9 minutes
Published: April 2004
Theme: Lean On Me by Melba Moore