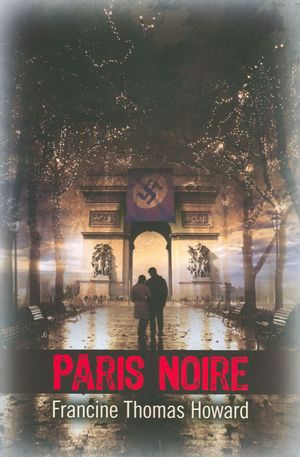 I loved the author's previous work,
Page from a Tennessee Journal
. I love reading about "black" Paris. And I love historical fiction. So when I came across
Paris Noire
, it seemed to have all of the elements of a great book. Meh, it was just ok.
Marie-Therese is the mother of two, Collette and Christophe. A native of Martinique, the mulatto Marie-Therese came to France with her children, thanks to the inheritance her father left for his illegitimate daughter and the French citizenship afforded to her by her ex-husband.
As I started
Paris Noire
, it seemed to me that this set up was somewhat similar to Anne Rice's
The Feast of All Saints
, though
Feast
was set in New Orleans. However, where
The Feast
focused on both children, much more attention was given to Christophe than to Collette.
Collette is in love with a Frenchman that her mother opposes, though we're never really told why, other than the fact that he's French. Since the author doesn't care to explain this or Collette's story line in depth, the reader is left to guess as to whether her relationship with him has any substance prior to her wedding announcement.
Christophe seems to be the real focus of the story. His affair with a married waitress turns tragic as her husband returns from war. Unfortunately, it's a tragedy that's just really uninteresting. I didn't have enough background about him to really care if he and this woman were able to be together.
One mistake that Howard made, as I see it, is that she tried to include too many players in the game. Marie-Therese has an American friend, Glovia, that hosts parties at her house. Through that connection readers are given the history of blacks in Paris with stories about
Bricktop
, Langston Hughes, Josephine Baker, etc. during World War II. So when Howard introduces Glovia, she introduces miscellaneous characters that attend her parties, as well as a love interest for Marie-Therese. So we're going with that story line, right? Well not really.
We jump from Marie-Therese's story to Christophe's and begin to invest time in his story line, only to be abruptly thrown back in to Marie-Therese's. Yes, I can read more than one thing at a time and follow several story lines, but this didn't flow very well. It was very disjointed and really took away from the overall story. I'd love for Howard to take another stab at this and either fully flesh out Christophe or Marie-Therese's story lines, but not both.
363pp
Published: September 2011
Theme: April in Paris by Ella Fitzgerald & Louis Armstrong