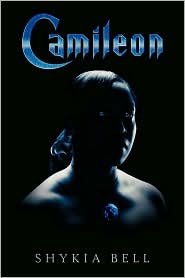 Camile has always been taunted by her classmates, that is, when they notice she's around. Often overlooked by everyone, Camile has struggled to make it through life with only her mother as a constant companion. She's determined to make it on her own, but when her mother falls ill, the perfect world that she's constructed for Camile starts to crumble around her.
A mysterious stranger introduces herself to Camile while she's visiting her mother in the hospital and suddenly Camile has the friend she's always dreamed of. Akalina is everything that Camile is not. She's outgoing and not afraid to stick up for herself. Camile is so grateful to have a shoulder to lean on that she's willing to overlook Akalina's borderline psychotic personality.
I can't say enough about how good this book is. It's Tananarive Due's
Blood Colony
meets Charlaine Harris'
Sookie Stackhouse
series minus the vampires. It's so rare that you run across sci fi books featuring characters of color, that it's refreshing when it happens. When the author approached me on Twitter about reading
Camileon
, I was a bit hesitant, but only because I've been sent some really,
really
bad books courtesy of the Twitterverse (see my review of
My Husband's Fiance).
I was pleasantly surprised to find that this book was exceptional and apparently overlooked in the sci fi realm. I turned to fellow readers Dren from
Dren's BSpot
and Marq from
Love to Read for Fun
as this genre is really more of their thing than mine and neither of them had heard of it. I did find myself having to re-read some passages to fully comprehend the scene, but I suspect that it was only because the world of sci fi lit is something with which I have limited contact. I'm looking forward to reading the next book in this series.
244pp
Published July 2008
Theme:
She's Strange
by Cameo